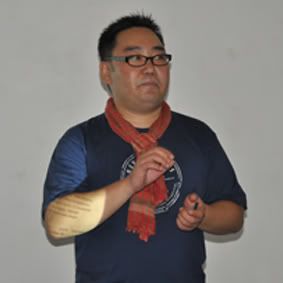 Dainam Kim (Korea Selatan) adalah seniman fotografi yang aktif terlibat dalam beberapa pameran dari 2006 hingga sekarang. Pendidikan formal terakhirnya adalah jurusan Fotografi di Kaywon School of Art and Design. Ayah dari keluarga kecil yang memiliki anak perempuan manis ini selain aktif sebagai seniman fotografi, juga mengerjakan pekerjaan-pekerjaan profesional dalam bidang fotografi, seperti menjadi editor foto, guru fotografi, dll.

Proyek yang terakhir ia lakukan adalah C7 (Cutting 7). Dia merekam beberapa kawasan di Korea Selatan. Dalam karya-karya itu Dainam mencoba memaparkan bagaimana acuhnya pemerintah Korea Selatan terhadap lahan-lahan hijau diratakan untuk dijadikan lahan-lahan baru pemukiman, bagaimana gunung dan perbukitan hilang berganti menjadi lahan luas untuk apartemen. Proyek ini ia presentasikan dalam pameran tunggalnya berjudul C7 (Cutting 7) pada tahun 2010.

Proyek Supplement Space Stone & Water terlibat dalam program Seoksu Art Project 2010, Asian Arts Link (AAL), Asian Artist Exchange Residency Program dan bekerjasama dengan Ruang MES 56 dalam program Creative Art Exchange. Begitu juga dari pihak MES 56, sebelumnya juga telah mengirim salah satu seniman dari MES 56 Jim Alen Abel untuk melakukan residensi di Korea.

Dalam masa residensinya di MES 56 selama 2 bulan ini (Mei - Juni), Dainam tertarik melihat fisik pos kamling. Setiap hari di bantu asistennya ia menyusuri satu demi satu kawasan Yogyakarta. Meskipun tanpa bekal bahasa Inggris yang baik apalagi bahasa Indonesia, dan keterbatasannya menulis huruf latin. Dainam berhasil memasuki dan melawan keterbatasannya. Lebih dari 100 foto pos kamling telah ia buat dan siap di presentasikan dalam pameran yang berlangsung mulai 28 Juni 2011 beberapa bulan kemarin. Banyak hal yang ia pelajari, mulai dari sejarah mengenai pos kamling, karakter pos kamling secara fisik, hingga pola-pola aktivitas masyarakat setempat bersinggungan dengan pos kamling itu sendiri. Selain mempresentasikan dalam bentuk pameran, Dainam juga membuat satu dokumentasi pos kamling dalam sebuah buku. Ini menarik karena secara praktek buku bisa memperlama daya guna sebuah dokumentasi khususnya fotografi.


LET'S GET LOST!
Program MES 56

>>Foto Persentasi Awal: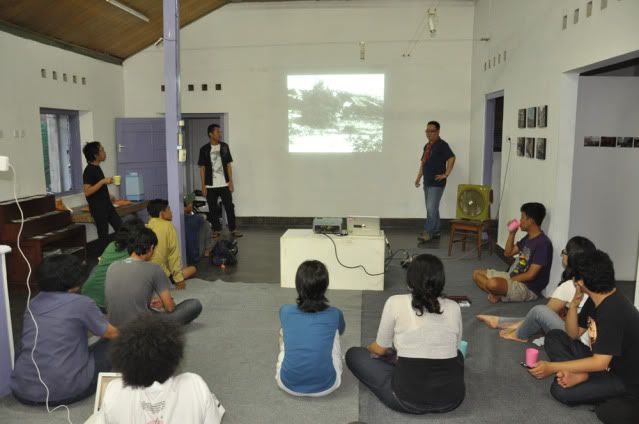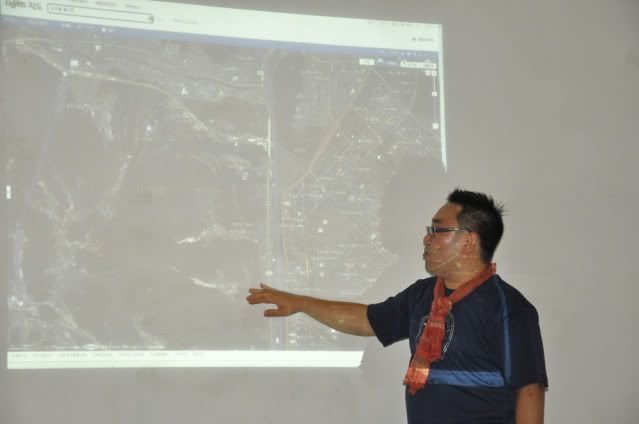 >>
Photo Open Exhibition: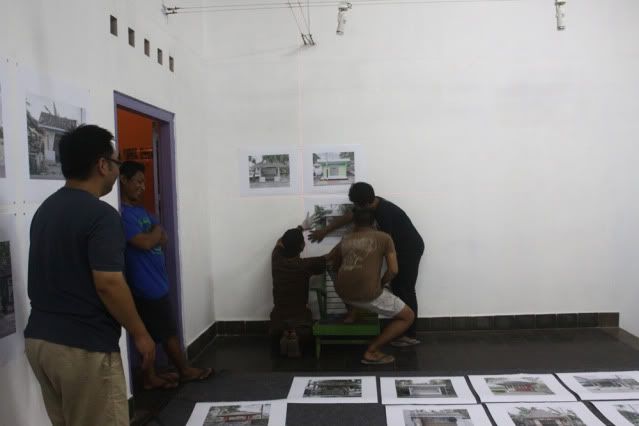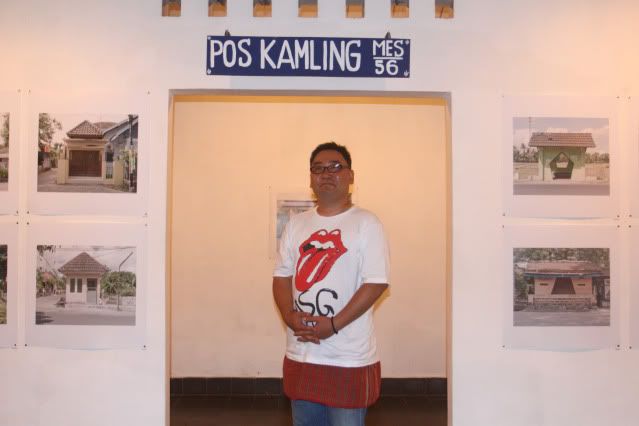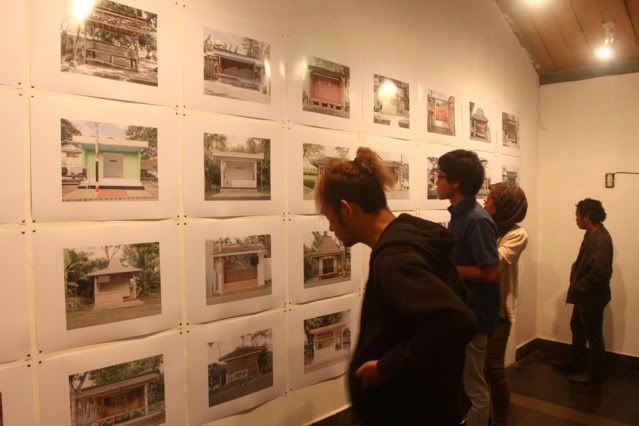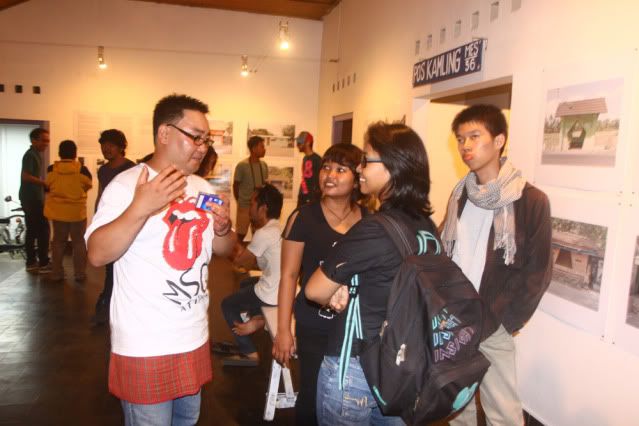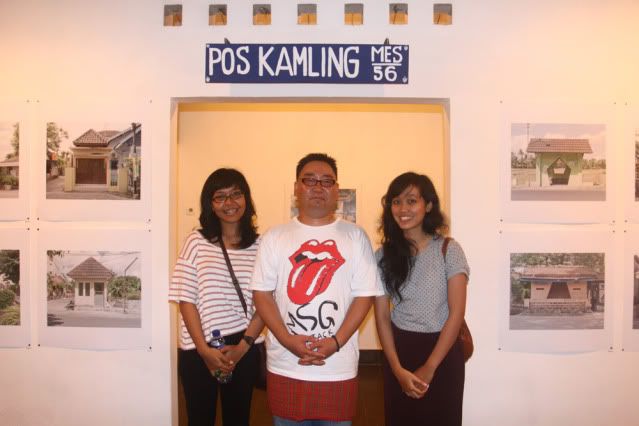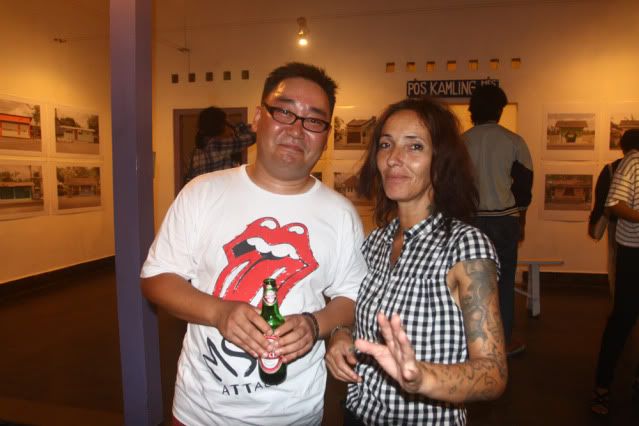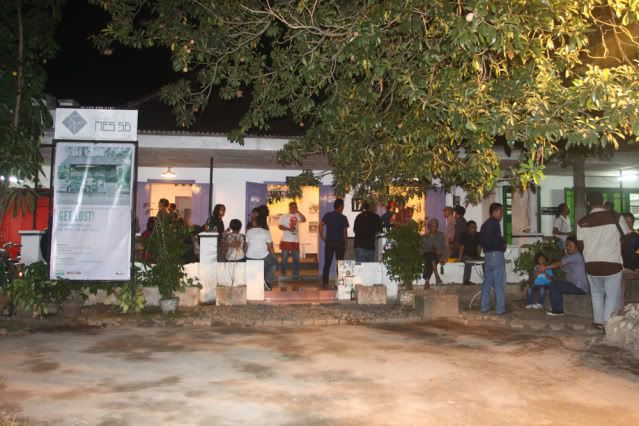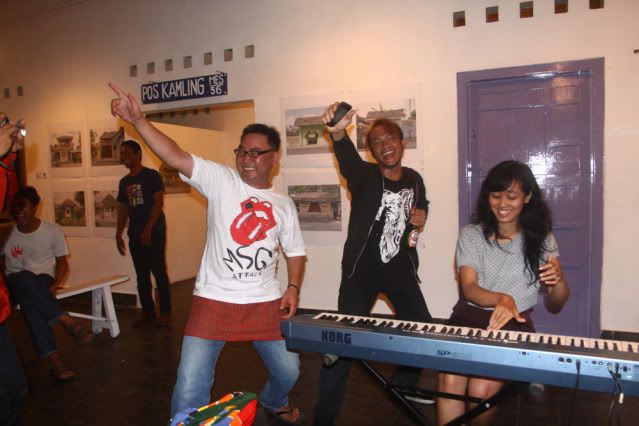 Dainam Kim is a South Korean artist who works within the medium of Photography. He has been actively making work since 2006 and studied at Kaywon Photography School of Art and Design. Aside from showing his photographs in a visual arts context he has also worked as a professional photo editor, commercial photographer and has also taught photography.
His last series C7 (Cutting 7) was a photographic series focusing on several areas of land in South Korea that had been cleared of its forest and natural habitat to make room for residential apartment blocks. The razing of this land by the South Korean Government physically changed the natural landscape, removing hills and forests in the process. He documented this change which was then presented as a solo exhibition C7 in 2010
During his residency at Mes 56 (May-June) Dainam focused on the physical structures of the poskamling—an acronym for 'pos sistem keamanan lingkungan' which loosely translates to 'postal and village security'. Every day Dainam and his assistant searched for the poskamling in Yogyakarta and even though Dainam's english is limited, his bahasa Indonesia even worse and understanding of latin letters minimal he still managed to collect over 100 images of these Indonesia specific architectural structures—these image are now presented here in his solo exhibition Lets Get Lost. As part of the process of photographing these small structures, he learnt about the vast history of the poskamling, its basic architectural characteristics and also its importance as a social centre for kampung activities.
Dainam residency is supported by Stone & Water Space South Korea, a part of the Seoksu Art Project, Asian Arts Link (AAL) and the Creative Arts Exchange Program RUANG MES56. The first stage of this residency was completed by Jim Allen Abel who was artist-in-residence at Stone & Water Space, South Korea from June-September 2010.
LET'S GET LOST!
Program MES 56
>> Display: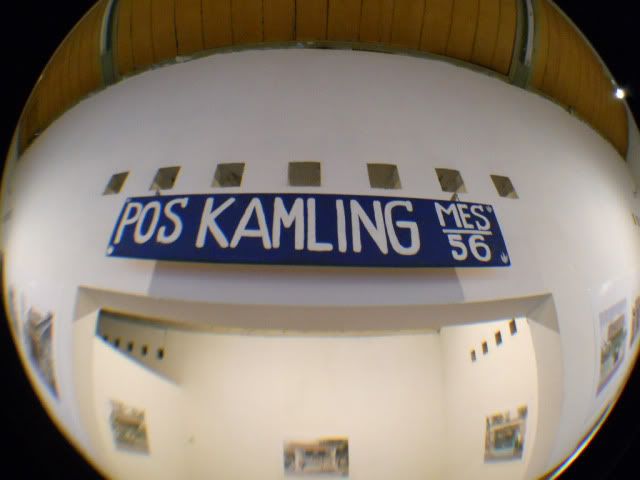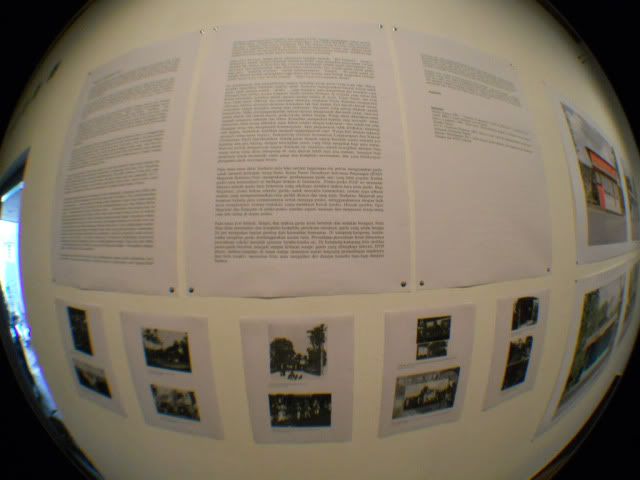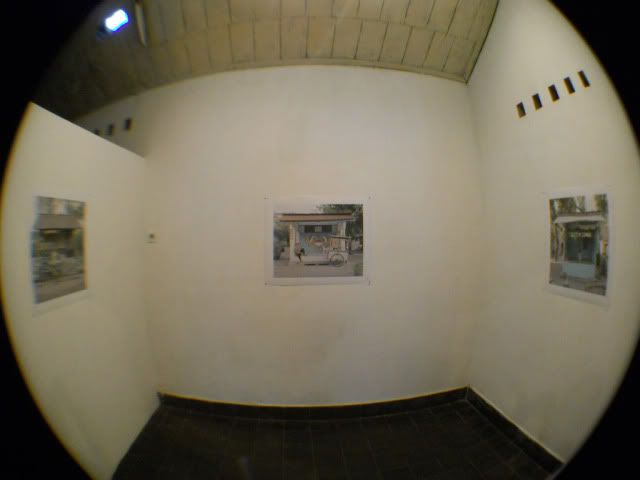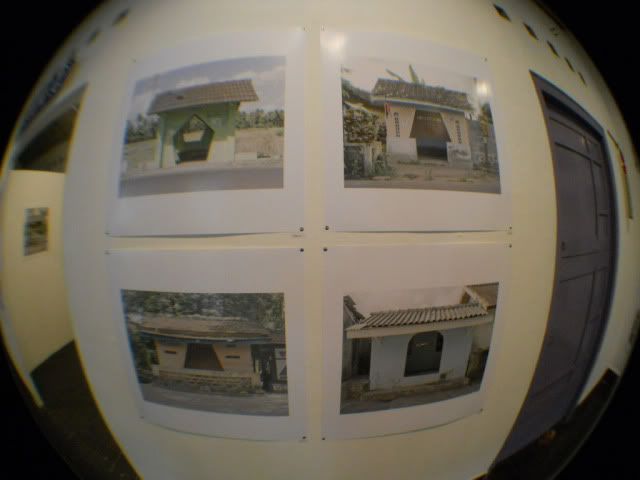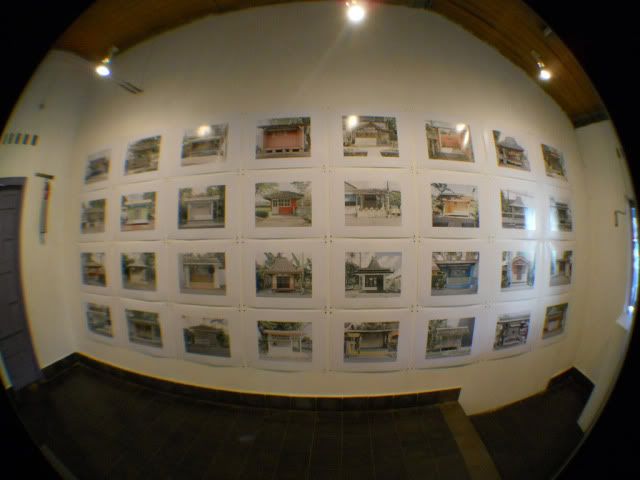 >>Persentasi Karya Project: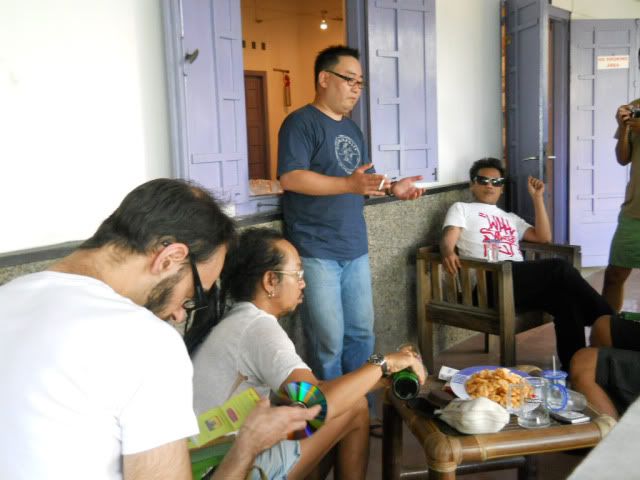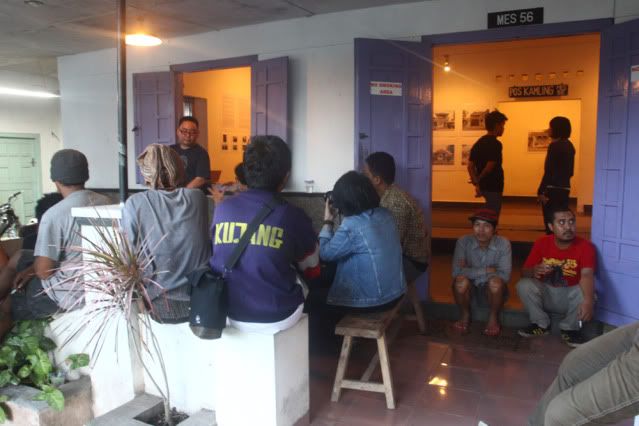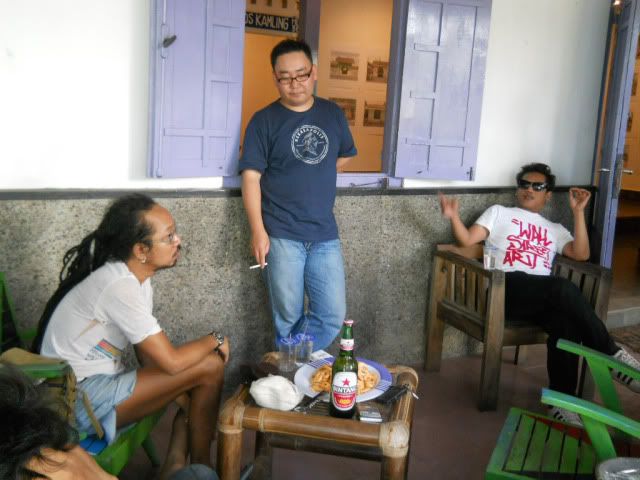 >> Video Exhibition:
*Photo: XYZ, MES56
|
Text: MES56
|
Video: XYZ