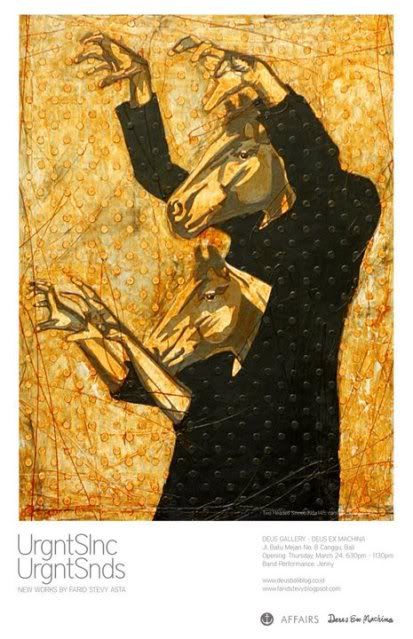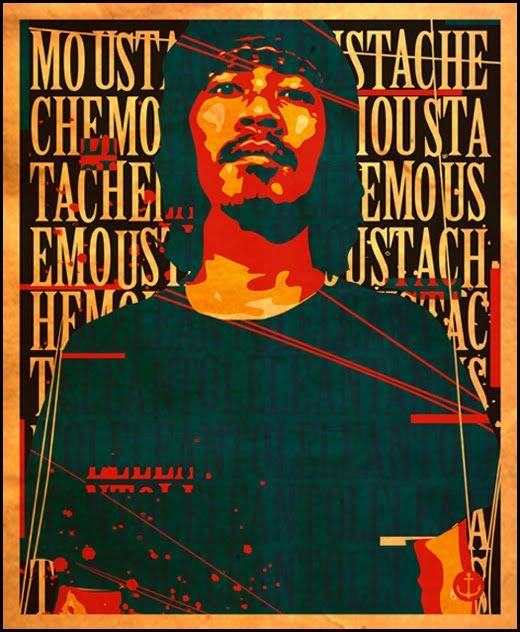 The time has rolled around for a new art exhibition to grace the Deus Gallery's now blank walls. We are very fortunate and excited to be hosting artist, Farid Stevy Asta, and his show entitled "URGNT SLNC / URGNT SNDS."

URGNT SLNC

Farid Stevy Asta. Ascendant art star, designer, vocalist. Paint meets street meets skate meets bike meets performance meets words and silence in radiant images. An exhibition of recent and new work in various media.

URGNT SNDS

Jenny: The most indie of indo-indie bands. If it's called "garage", then that must be some mighty fine garage they came out of. Mania meets musical mastery meets matimuda on the street with a beat and Farid Stevy Asta vocalizing in the key of elegant aggro.

The exhibition will open on Thursday the 24th of March at 7pm at
Deus Ex Machina - Canggu, BALI, Indonesia



Farid graduated from university in Jogjakarta in 2007 and has been tearing it up in the urban art scene ever since. He says he gets alot of his inspiration from the likes of Jean Michel Basquait, Andy Warhol and Jeff Koons...as well as gathering ideas from the street, skating and Indie Culture.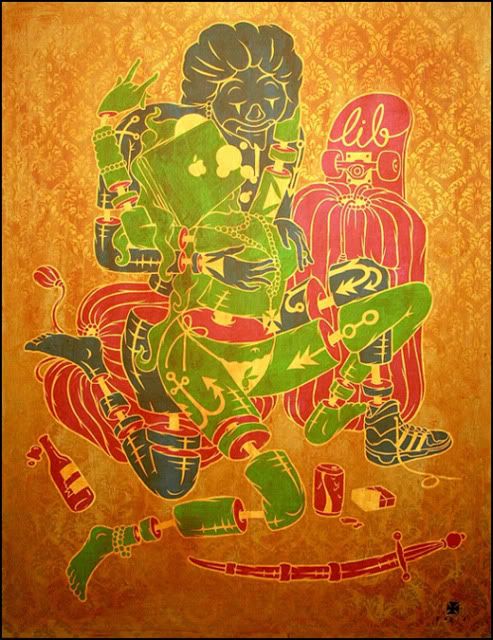 Like most artists, Farid's talent is not limited only to the canvas...he also is the lead singer for the garage rock band 'Jenny,' who's gigs draw people put of the woodwork whenever gather to play. The band will be making the journey from Jogjakarta with Farid to put on a live acoustic set on the opening night of the exhibition.


The URGNT SLNC / URGNT SNDS is a series of hard-hitting images from popular culture..layered and layered using various materials and techniques...stenciling, cutting, splattered paint, varnishes, scratches. Its gonna be a good one...so slide on down to the Deus Gallery Thursday night and admire the art sprouting from the local scene.
They play acoustic/electric short set on Thursday 24th. They play full-on loud kick out the jams double set on Sunday 27th (starts @ 7pm).
JENNY - SEMI-PLUGGED - 24 MARET 8PM
JENNY - LOUD AND IN DEEP TROUBLE - 27 MARET 7PM
Free / Gratis
All are welcome - especially fixies skaties surfies noisies and friendies